Participant Builds
A big thank you to all the participants! You guys are truly amazing, and we hope to see more of you leading up to next year's DEF CON. All the submitted projects are shown below.
Brett Biery posted this cool video documenting his progress on Nyansat. He was also able to download an image from a NOAA satellite showing live weather over central Canada!
Found the #nyansat website a couple weeks ago and have been working on weekends building a kit since they are sold out. Never worked with anything related to satellite before so enjoying the whole process. @redballoonsec @hack_a_sat #defcon #nyansatchallenge pic.twitter.com/Ysnminjx3D

— Brett Biery🔥🔑🔥 (@cadwgan0) August 6, 2020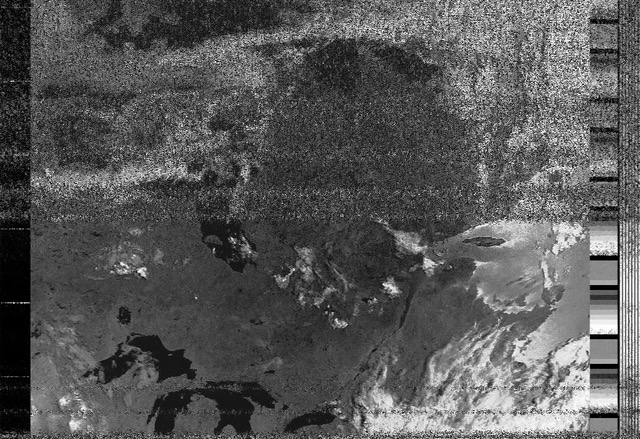 NopNopGoose found an undocumented credits command on the modem and made an addition to it!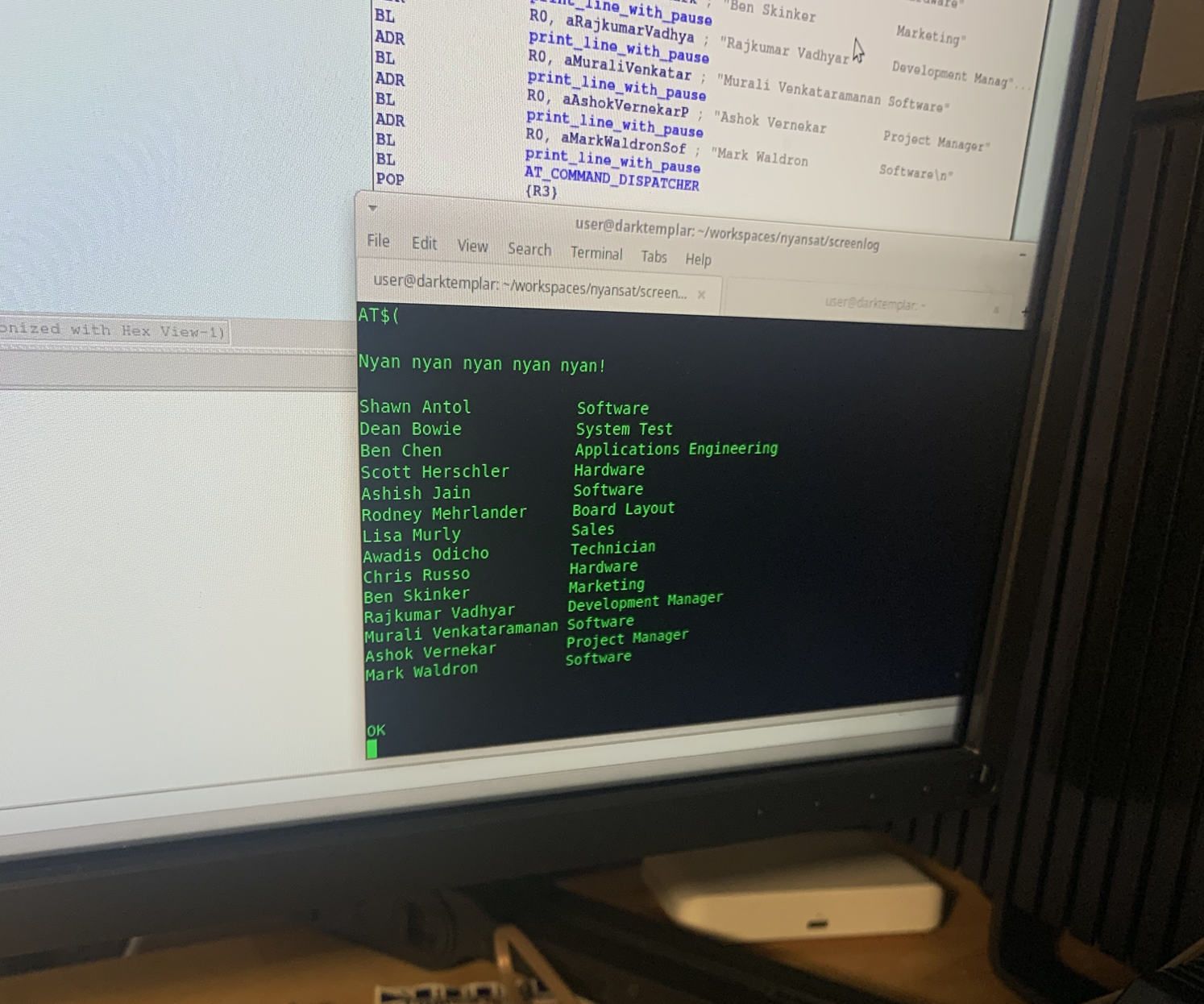 Finally, Cameron Bosnic sent us this video, showing off all the crazy things he's been recieving from Boston. Pay especially close attention at 1:23; that's a picture of a Russian helecopter downloaded from a Russian satellite that was mistakenly left transmitting after it passed over its recieving station.
Our Demos
If you saw our livestream, you saw our demos of the power of the Antenny board and out setup on the roof of our new office. If you missed it, check them out below!
Here is the big antenna we put on our roof during the livestream. We used it to recieve satellite TV signals from the Middle East, though it can do much more.
One Antenny board is great, but when you hook multiple together, you can make them dance--or point to the same object, no matter where they are on Earth or where the object is off Earth. We used a balloon and some laser pointers, but the same principle holds for a worldwide satellite-scanning project.
If you can't get more, go bigger. Antenny and the servo tilt mount can support suprisingly large antennas. It just needs a cooling system for the record books and some fluorescent working fluid.